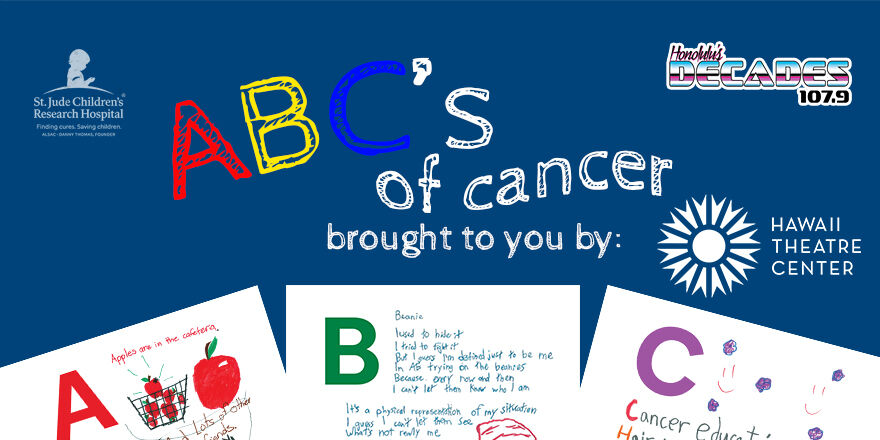 The ABC's of Cancer represent both positive and negative emotions felt by the patients going through treatment for cancer at the St. Jude Hospital for Children in Memphis, Tennessee. The patients used art and poetry to depict their chosen alphabet letter.
The song featured in this video was inspired by Addie Pratt, former St. Jude Children's Hospital patient, cancer survivor, and singer-songwriter and performed by Country artist, Lady A. The lyrics speak about Pratt's journey with cancer as a 16-year-old young woman and the strength she has displayed ever since.
Become a partner in hope today by donating today! Text HERO to 626262 or click here!
Mahalo to the historic Hawaii Theatre Center!