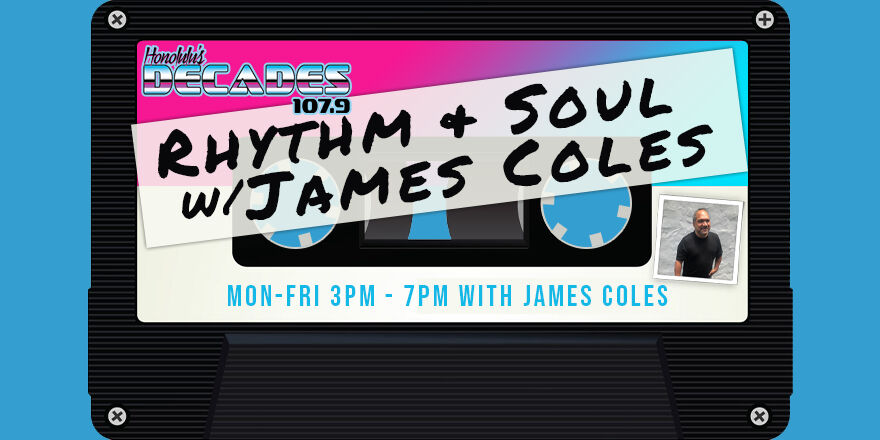 Rhythm & Soul with James Coles
Weekday afternoons on Kool Gold it's Rhythm & Soul with James Coles and he's bringing you exactly what the show name says! James Coles has got the rhythm & soul for your afternoon drive.
---
James' love for music MUST have started before he was born. In the 9th month of his mother's pregnancy at a James Brown concert in 1967, his father said "if this baby is a boy we naming him James!"
James' father owned a nightclub in the city of San Francisco and would come home with cassette tapes excitedly telling his son how cool it was that the songs changed without stopping. James was impressed and wondered how it was done. One day James' father took him to the club for a meeting while it was closed and told his son he could roam around until the meeting was over. James found his way into the booth with two turntables, a mixer and a whole bunch of records. When his father was done, he asked what all the equipment was for and his father said that what the DJ uses to make those mixed tapes.
After moving to Hawaii in 1979, James started making mixed tapes and selling them in junior high school for $10 a pop. By 1982 he started DJing professionally in Waikiki clubs such as Cillys, Maharaja & Zanzibar. By 1985 he was on the air with his mixes and by 1992 he was a Radio Music Director & DJ.
James has done just about everything a DJ career has to offer: event promotions, remixing, mix CDs, on-air DJ, radio production, music director, international DJing, cruise ships… even owning nightclubs and HE'S STILL GOING!