Birthdays - July 15 - Aug 1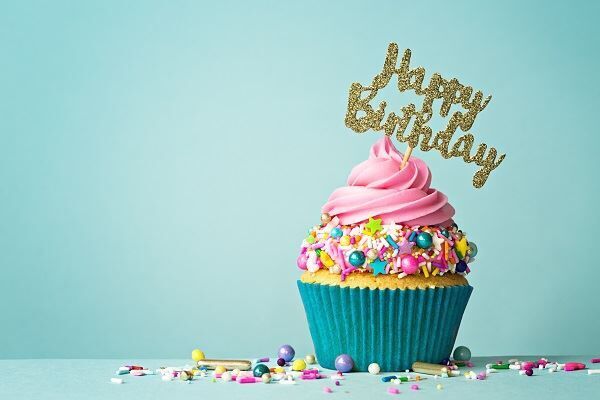 July 15th
Actors:
Willie Aames is 62 ("Eight is Enough," "Charles in Charge," "Bibleman")
Lolita Davidovich is 61 ("Blaze," "Leap of Faith," "Gods and Monsters," "Raising Cain")
Scott Foley is 50 ("Felicity," "The Unit," "Scream 3," "Scandal")
Brian Austin Green is 49 ("Beverly Hills, 90210," "Domino")

(FAST FACT: He'd been with Megan Fox since 2004, they've been married since 2010. The couple publicly split again in May 2020 and she's since gotten engaged to Machine Gun Kelly. BAG? He's been with Sharna Burgess since May 2020 and last month, they welcomed son

Zane Walker.)
Eddie Griffin is 54 ("Malcolm & Eddie," "Undercover Brother")
Taylor Kinney is 41 ("Trauma," "Zero Dak Thirty," "Chicago Fire")
Diane Kruger is 46 ("Troy," "Inglorious Basterds," "National Treasure," "Disorder," "The Bridge")

(FAST FACT: With Norman Reedus since 2016, the couple welcomed their daughter in 2018...her first, his second child. Reedus also shares son Magnus with supermodel Helena Christensen)
Tanner Maguire is 24 ("Lost," "My Name is Earl")
Brigitte Nielsen is 59 ("Red Sonja," "Rocky IV," "Cobra," "Beverly Hills Cop II") (FAST FACT: She welcomed her fifth child in June 2018)
Terry O'Quinn is 70 ("Primal Fear," "The Stepfather," "Stepfather II," "Millennium," "Lost," "Hawaii Five-O")
Lana Parrilla is 45 ("Spin City," "Boomtown," "Boomtown," "Windfall," "Swingtown," "Miami Medical," "Once Upon a Time")
Forest Whitaker is 61 ("Platoon," "Phone Booth," "The Last King of Scotland," Lee Daniels' "The Butler")
Tristan Wilds is 33

(According to Wiki)

("The Wire," "90210," "Half Nelson") (FAST FACT: He's also a recording artist known as Mack Wilds)
The late Alex Karras

(1935 – 2012)…he would have been 87

("Blazing Saddles," "Webster," "Porky's," "Victor Victoria," "Against All Odds") (FAST FACT: While a beloved actor, his first claim to fame was also a defensive tackle for the Detroit Lions)
The late Kristoff St. John

(1966-2019) …he would have been 56

("The Young and the Restless")
The late Jan-Michael Vincent

(1944-2019) …he would have been 78

("Big Wednesday," "Airwolf," "Escape To Grizzly Weekend")
Musicians:
Jason Bonham is 56
Marianas Trench drummer Ian Casselman is 39
John Dolmayan (System of a Down, Scars on Broadway) is 49
Millie Jackson is 78 (and no, she's not among the members of the Jackson family – no relation to Michael Jackson)
Jim Jones is 46 (born Joseph Guillermo Jones II, also known as Jimmy Jones and CAPO)
Ambrosia's David Pack is 70
Lynyrd Skynyrd drummer Artimus Pyle is 74
Marky Ramone is 70
Linda Ronstadt is 76
Joe Satriani is 66
My Chemical Romance's Ray Toro is 45
The late Ian Kevin Curtis of Joy Division

(1956-1980) …he would have been 66
Plus:
Model/TV personality Kim Alexis is 62 (one of the original 'supermodels' that rose to fame in the 80s)
Huffington post founder Arianna Huffington is 72
Comedian Gabriel Iglesias is 46
Original "Mythbuster" Adam Savage is 55 (FAST FACT: As a model designer, his work has appeared in "The Matrix Reloaded" and "Star Wars Episode II: Attack of the Clones")
Former Governor (and former wrestler) Jessie Ventura is 71 (He served as the 38th

Governor of Minnesota from 1999 to 2003. He was the first and only member of the Reform Party to win a major government position, but later joined the Independence Party of Minnesota).
The late St. Francesca Cabrini

(1850-1917)

(An Italian nun who, in 1900, founded the Missionary Sisters of the Sacred Heart, which gave relief to Italian American immigrants. After coming to America she was naturalized, and ultimately became the first American canonized by the Catholic Church.)
The late artist Rembrandt

(1606-1669)

(His full name, Rembrandt Harmenszoon van Rijn, His best-known works include The Night Watch, Bathsheba at Her Bath, and numerous self-portraits)
July 16th
Actors:
Phoebe Cates is 59 ("Paradise," "Fast Times at Ridgemont High," "Gremlins," "Bright Lights, Big City," "Drop Dead Fred," "Princess Caraboo") (FAST FACT: She's been married to Kevin Kline since 1989)
Will Ferrell is 55 ("Step Brothers," "Elf," "Ron Burgundy")
Corey Feldman is 51 ("Gremlins," "The Goonies," "The Lost Boys," "The 'Burbs," "Sharknado 3: Oh Hell No!")
Calum Gittins is 36 ("The Lord of the Rings: The Two Towers," "The King's Speech")
Annalynne McCord is 35 ("Nip/Tuck," "90210") (FAST FACT: She was home-schooled and graduated from high school at the age of 15)
Jayma Mays is 43 ("Heroes," "Ugly Betty," "Glee," "The Millers," "Trial & Error")
Daniel Pearson is 26 ("The Dumping Ground," "Emmerdale")
Rosa Salazar is 37 ("Parenthood," "American Horror Story: Murder House," "Divergent Series: Insurgent," "The Maze Runner: Scorch Trials")
Alexandra Shipp is 31 ("House of Anubis," "Alvin and the Chipmunks: The Squeakquel," "Straight Outta Compton," "X-Men: Apocalypse")
The late Ginger Rogers

(1911-1995)

("Top Hat," "The Gay Divorcee") (FAST FACT: A legendary star of Hollywood's 'Golden Age,' she #14 on the AFI's 100 Years...100 Stars list of female stars of classic American cinema.)
The late Barbara Stanwyck

(1907-1990)

("Double Indemnity," "The Big Valley") (FAST FACT: She made 85 films over the course of her prolific career)
Musicians:
The Police's Stewart Copeland is 70 (FAST FACT: In 2016, he was ranked 10th

on "Rolling Stone" magazine's "100 Greatest Drummers of All Time")
5 Seconds of Summer's Luke Hemmings is 26
Big Time Rush's James Maslow is 32
Wizkid (born Ayodeji Ibrahim Balogun) is 32
Plus:
"Riverdance" creator and "Lord of the Dance" Michael Flatley is 64
Hall of Fame coach Jimmy Johnson is 79 (He served as head coach of the Dallas Cowboys from 1989 to 1993 and the Miami Dolphins from 1996 to 1999. As of 2013, he is an analyst for "Fox NFL Sunday," the Fox network's NFL pregame show.)
S. women's soccer player Carli Lloyd is 40 (She won Golden Ball honors in the 2015 Women's World Cup, and became the first woman to score a hat trick in a World Cup final match. She's also a two-time Olympic gold medalist)
"Jackass stunter" Chris Pontius is 48
Legendary NFL running back Barry Sanders is 54 (He spent his entire professional career with the Detroit Lions of the National Football League. A member of both the college and professional football halls of fame, he was ranked by NFL Top 10 as the most elusive runner in NFL history.)
The late "Shoeless" Joe Jackson

(1887-1951)

(FAST FACT: Known as Shoeless Joe, he hit for an astounding .408 average in 1911, helped the Chicago White Sox win the 1917 World Series, and was banned from the major leagues in 1920 for the notorious

Black Sox Scandal.)
The late Orville Redenbacher

(1907-1995)

(Orville grew up on his family's Indiana farm where he sometimes sold popcorn from the back of his car. He graduated from Brazil High School in 1921 in the top 5% of his class. He attended Purdue University, where he joined the ag-oriented Alpha Gamma Rho. By the mid 1970s, Orville Redenbacher popcorn had captured a third of the unpopped popcorn market.)
The late civil rights leader and women's rights activist Ida B. Wells

(1862-1931)

(A journalist, newspaper editor, suffragist and sociologist,

she was an early leader in the civil rights movement

– and a Republican. She documented lynching in the United States, showing that it was often used as a way to control or punish blacks who competed with whites, rather than being based in criminal acts by blacks, as was usually claimed by white mobs. She was opposed to the policy of accommodation advocated by Booker T. Washington and had personal, if not ideological, difficulties with W.E.B. Du Bois.)
July 17th
Actors:
Jason Clarke is 53 ("Death Race," "Public Enemies," "Zero Dark Thirty," "White House Down," "Dawn of the Planet of the Ape," "Terminator Genisys," "Everest")
Brando Eaton is 36 ("Zoey 101" "The Secret Life of an American Teenager" "Dexter")
David Hasselhoff is 70 ("Knight Rider," "Baywatch," "Baywatch Hawaii," "Click," "Dodgeball," "The SpongeBob SquarePants Movie," "Hop")
Beth Littleford is 54 ("The Daily Show," "I'm In The Band," "Dog With a Blog")
Donald Sutherland is 87 ("The Dirty Dozen," "M*A*S*H," "Kelly's Heroes," "Klute," "Fellini's Casanova," "1900," "Animal House," "Invasion of the Body Snatchers," "Ordinary People," "JFK," "A Time to Kill," "The Italian Job," "Cold Mountain," "Pride & Prejudice," "The Hunger Games" series)
Alex Winter is 57 ("The Lost Boys," "Bill & Ted's Excellent Adventure," "Bill & Ted's Bogus Journey," "Days of Our Lives," "Witches of East End," "Downloaded," "Deep Web")
The late James Cagney

(1899-1986)

("The Public Enemy," "Taxi!," "Angels with Dirty Faces," "White Heat," "Yankee Doodle Dandy," "Love Me or Leave Me," "Ragtime")
The late Diahann Carroll

(1935 – 2019) ...she would have been 87

("Carmen Jones," "Porgy and Bess," "Julia," "Dynasty") (A heralded star of stage and screen, it was her 1968 debut

in the TV series, "Julia,"

which set her course. That was the first role on TV for a Black woman to star in a non-stereotypical role)
Musicians:
Regina Belle is 59
Luke Bryan is 46 (His given name, Thomas Luther Bryan)
Black Sabbath's Geezer Butler is 73
Anderson East is 34
Jeremih is 35 (Born Jeremy Felton)
McFly's Tom Fletcher is 37
Craig Morgan is 58
The late Phoebe Snow

(1950-2011) …she would have been 72
Plus:
Camilla Parker Bowles, the second wife of Britain's Prince Charles (aka Duchess of Cornwall) is 75 (FAST FACTS: Charles' first wife, Princess Diana referred to Camilla as "the Rottweiler;" while Camilla called her "that ridiculous creature.")
Television producer Mark Burnett is 62 ("Survivor," "The Apprentice") (FAST FACTS: He co-produced the History Channel series, "The Bible," with his wife Roma Downey.)
"Dancing with the Stars" pro Tony Dovolani is 49 (FAST FACTS: He joined Dancing With the Stars during its second season and has spent over 15 seasons on the show.)
The late comedienne Phyllis Diller

(1917-2012)

(FAST FACTS: The legendary lady was known for her brash sense of humor and in recent years, provided the voice of Queen in Pixar's "A Bug's Life.")
The late legendary TV show host, Art Linkletter

(1912-2010)

("TV's House Party," "Kids Say the Darndest Things")
July 18th
Actors:
Lee Arenberg is 60 ("Pirates of the Caribbean" series, "Once Upon a Time") (FAST FACTS: He attended Santa Monica High School at the same time as Sean Penn, Robert Downey, Jr. and Emilio Estevez.)
Kristen Bell is 42 ("Veronica Mars," "Forgetting Sarah Marshall," "The Good Place") (FAST FACTS: She was named the world's sexiest vegetarian in 2006 by PETA…and in 2012 went vegan. She's been with Dax Shepherd since 2007 – and married to him since 2013)
Grant Bowler is 54 ("Lost," "Ugly Betty," "Defiance," "True Blood") (FAST FACTS: He was also the host of the TV show "The Mole")
James Brolin is 82 ("Marcus Welby, MD," "Amityville Horror," "Traffic," "The Reagans," "Life In Pieces") (FAST FACT: He's been married to Barbra Streisand since 1998)
Priyanka Chopra Jonas is 40 (2017's "Baywatch," "Quantico," "Isn't It Romantic") (She's been married to Nick Jonas since 2018 and the couple welcomed their first child – a daughter – in January 2022)
Chace Crawford is 37 ("Gossip Girl," "The Covenant," "Blood & Oil")
Vin Diesel is 55 ("Saving Private Ryan," "The Fast and the Furious" franchise, "Guardians of the Galaxy") (FAST FACT: His birth name in Mark Sinclair)
Margo Martindale is 71 ("The Hours," "Million Dollar Baby," "Dead Man Walking," "The Firm," "Lorenzo's Oil," "Eye of God," "Justified," "Marvin's Room," "The Americans")
Elizabeth McGovern is 61 ("Ordinary People," "Once Upon a Time in America," "The Handmaid's Tale," "The Wings of the Dove," "Downton Abbey")
The late Harriet Nelson

(1909-1994)

("The Adventures of Ozzie and Harriet")
The late Richard "Red" Skelton

(1913-1997)

("Clem Kadiddlehopper")
The late Chill Wills

(1902-1978)

("The Alamo," "Gunsmoke")
Musicians:
I.A. is 47 (born Mathangi 'Maya' Arulpragasam)
Ryan Cabrera is 40
Benzino is 57

(His given name?

Raymond Leon Scott)
Lil Bibby is 28 (born Brandon Dickinson)
XTC's Terry Chambers is 67
Eve 6 drummer Tony Fagenson is 44
Underoath and The Almost's Aaron Gillespie is 39
Hopsin is 37 (born Marcus Jamal Hopson)
Founding Red Hot Chili Peppers drummer Jack Irons is 60 (He's also played with Pearl Jam, among others)
Yung Lean is 26 (born Jonatan Aron Leandoer Håstad)
Public Image Ltd.'s Keith Levene is 65 (He was also a founding member of The Clash)
System of a Down's Daron Malakian is 47
Martha Reeves is 81
Ricky Skaggs is 68
The late blues singer "Screamin'" Jay Hawkins

(1929-2000)

… he would have been 93

("I Put a Spell On You") (FAST FACTS: Hawkins had six marriages; his last wife was 31 at his death. Singing partner Shoutin' Pat Newborn stabbed him in jealousy when he married Virginia Sabellona. He had three children with his first wife and claimed variously to have 57 or 75 in total. After his death, his friend and biographer Maral Nigolian set up a website to trace these children, identifying 33.)
Plus:
Virgin Group founder Richard Branson is 72 (He owns Virgin Records, Virgin Airlines and hundreds of other companies under the Virgin brand) (FAST FACTS: He began his first business in high school with a magazine called "The Student," which advertised records for lower prices than stores were selling them. He bought his own island and was named the United Kingdom's 4th

richest citizen in 2012.)
Author Elizabeth Gilbert is 53 ("Eat, Pray, Love," "Stern Men") (FAST FACTS: In 2007 Gilbert married Jose Nuñes, whom she met in Bali while on her travels in "Eat, Pray, Love." On July 1, 2016 Gilbert announced on her Facebook page that she and Nunes, were separating and that while the split was amicable, that their reasons were "very personal". Then, in September of that year, Gilbert revealed that she was involved with her best friend/writer Rayya Elias, and that their relationship was related to the breakup of her marriage. She and Elias celebrated a commitment ceremony in June 2017, and sadly, Elias died in January, 2018.)
The late Astronaut and Senator John Glenn

(1921 – 2016)

(FAST FACTS: He became the first person to orbit the Earth in 1962 and the oldest person to go to space in 1998.)
Model (and sometime actress) Elsa Pataky is 46 ("The Fast and the Furious") (FAST FACTS: She's been married to Chris Hemsworth since 2010 and is fluent in English, Romanian, Italian, Spanish AND French.)
Director Paul Verhoeven is 84 ("Basic Instinct," "Showgirls")
Talk show host Wendy Williams is 58
The late South African revolutionary leader Nelson Mandela

(1918-2013)

(FAST FACTS: He received the Nobel Peace Prize in 1993. He served 27 years in prison and became South Africa's first black chief executive upon his release in 1994.)
The late journalist Hunter S. Thompson

(1937-2005)

…he would have been 85

("Fear and Loathing in Las Vegas," "Hell's Angels: The Strange and Terrible Saga of the Outlaw Motorcycle Gangs") (FAST FACTS: He became a counter culture icon for his drug use, patriotism and resounding literary violence.)
July 19th
Actors:
Beverly Archer is 74 ("Major Dad, "Mama's Family")
Trai Byers is 39 ("90210," "Selma," "Empire")
Benedict Cumberbatch is 46 ("Hawking," "Sherlock," "Star Trek Into Darkness," "Atonement," "The Hobbit," "Doctor Strange," "Avengers: Infinity War")
Anthony Edwards is 60 ("Revenge of the Nerds," "Top Gun," "Northern Exposure," "ER," "Zodiac") (FAST FACTS: In February 2022 it was confirmed that he and longtime friend Mare Winningham

had secretly eloped in late 2021)
Jared Padalecki is 40 ("Gilmore Girls," "House of Wax," "Supernatural," "Walker")
Campbell Scott is 61 ("Dying Young," "Singles," "The Exorcism of Emily Rose," "Royal Pains," "House of Cards," "Damages," "The Amazing Spider-Man," "The Amazing Spider-Man 2")
Vinessa Shaw is 46 ("Hocus Pocus," "Eyes Wide Shut," "The Hills Have Eyes," "Ray Donovan"
Musicians:
Il Divo's Urs Buhler is 51
Vikki Carr is 82
Average White Band's Alan Gorrie is 76
Drummer Kevin Haskins is 62 (Bauhaus, Love and Rockets)
Alesana's Dennis Lee is 36
Queen's Brian May is 75 (FAST FACT: He studied mathematics and in college and earned a PhD)
Crown the Empire's Benn Suede is 28
Plus:
Riley Curry (daughter of NBA Champion Steph Curry) is 10
Wildlife enthusiast Chris Kratt is 53 (he's also the creator, writer and producer of "Zoboomafoo")
Starbucks founder Howard Schultz is 70 (FAST FACT: He got his start selling coffee drip machines)
The late alleged murderer Lizzie Borden

(1860-1927)

(FAST FACT: Yes, Lizzie was actually acquitted of the murders of her parents, but the horror of the accusation left her and her sister ostracized for the rest of their lives.)
The late scientist Samuel Colt

(1814-1862)

(Inventor of the Colt revolver, commonly known as The Gun that Won the West. He was able to produce his guns, which used interchangeable parts, on a large scale due to his ability to employ an assembly line)
The late Edgar Degas

(1834-1917)

(French painter considered as one of the founders of impressionism)
The late painter John Martin

(1789-1854)

(Romantic painter and engraver whose works included "The Seventh Plague of Egypt" and "The Great Day of His Wrath,")
The late George McGovern

(1922-2012) …he would have been 100

(Democratic nominee for President in 1972 but lost to President Richard Nixon in one of the biggest landslides in American electoral history)
The late physicist and inventor Percy Spencer

(1894-1970)

(We can thank him for inventing the microwave oven)
July 20th
Actors:
Osric Chau is 36 ("Supernatural," "Fun Size")
John Francis Daley is 37 ("Freaks and Geeks," "Bones," "Horrible Bosses" series, "The Incredible Burt Wonderstone")
Reed Diamond is 55 ("Homicide: Life on the Street," "Moneyball," "Dollhouse," "The Shield," "The Mentalist," "Franklin & Bash," "Agents of S.H.I.E.L.D.," "Designated Survivor")
Donna Dixon is 65 ("Bosom Buddies," "Dr. Detroit," "Spies Like Us," "Wayne's World") (FAST FACT: She's been married to Dan Aykroyd since 1983, after meeting him on the set of "Dr. Detroit")
Omar Epps is 49 ("ER," "Love & Basketball," "Major League II," "House MD," "Shooter")
Judy Greer is 47 ("Arrested Development," "27 Dresses," "The Descendants," "Jurassic World") (FAST FACT: Known as playing the eternal supporting female role, Greer wrote a memoir titled "I Don't Know What I Know You From: My Life as a Co-Star")
Josh Holloway is 53 ("Lost," "Intelligence," "Colony")
Sandra Oh is 51 ("Arliss," "Grey's Anatomy," "Sideways," "Under the Tuscan Sun," "For Your Consideration," "Killing Eve")
Simon Rex is 48 ("Scary Movie" franchise, "Pledge This!," "Jack & Jill," "What I Like About You," "Monarch Cove")
Scout Willis is 31 ("Bandits," "Breakfast of Champions") (FAST FACT: Yes, she's the daughter of Bruce Willis and Demi Moore)
Dean Winters is 58 ("Oz," "Rescue Me," "30 Rock," "Law & Order: SVU," "Battle Creek") (FAST FACT: You also know him as "Mayhem" in the Allstate Insurance ads)
The late Diana Rigg

(1938 – 2020)...she would have been 84

("The Avengers," "On Her Majesty's Secret Service," "The Painted Veil," "Game of Thrones") (FAST FACT: She played Countess Teresa di Vicenzo – the

only

Bond girl to ever take James to the altar.)
The late Natalie Wood

(1938-1981) … she would have been 84

("Miracle on 34th

Street" "Rebel Without a Cause" "West Side Story") (FAST FACT: Born Natalia Nikolaevna Zakharenko, Natalie died when she was 43 years old. She was on a yacht with her husband, Robert Wagner, and their mutual friend, Christopher Walken, and the boat's captain, Dennis Davern when she drowned. While officially listed as "solved," her case was reopened in 2011 and the death certificate was amended. The cause of death was changed from accidental drowning to "drowning and other undetermined factors.")
Musicians:
Kim Carnes is 77
Sex Pistols drummer Paul Cook is 66
Radney Foster is 63
Twisted Sister guitarist Jay Jay French is 70
Pearl Jam guitarist Stone Gossard is 56
Carlos Santana is 75
G. Sheppard is 78
The late Chris Cornell

(1964 – 2017)…he would have been 58
The late Buddy Knox (He's best known for his 1957 hit, "Party Doll") (1933-1999)…he would have been 89
Plus:
NBA Champ Ray Allen is 47 (Recognized as one of the most accurate three-point and free throw shooters in NBA history, he is a ten-time NBA All-Star, and has won two NBA championships. He has also won an Olympic gold medal as a member of the 2000 United States men's basketball team)
Supermodel Gisele Bundchen is 42 (FAST FACT: She's been married to NFL Quarterback Tom Brady since 2009)
Dancer/Singer/sometime actress Julianne Hough is 34 ("Dancing With The Stars," "Footloose")
The late explorer Sir Edmund Percival Hillary (FAST FACT: He's one of the first two men to scale Mt. Everest Mountain – he did so on May 29, 1953)

(1919-2008)
The late spokesperson Billy Mays (Best known for his infomercials pushing OxiClean, Orange Glo, Kaboom, and other cleaning products)

(1958-2009)… he would have been he would have been 64
The late scientist Gregor Mendel (Austrian monk who discovered the basic principles of

heredity through experiments in his garden. He gained fame posthumously as the founder of the modern science of genetics.) (1822-1884)
The late scientist Sir Richard Owen

(FAST FACT:

Despite being a controversial figure, Owen is generally considered to have been an outstanding naturalist with a remarkable gift for interpreting fossils. He's best remembered for coining the word

Dinosauria

(meaning "Terrible Reptile" or "Fearfully Great Reptile") (1804-1892)
July 21st
Actors:
Justin Bartha is 44 ("National Treasure," "The Hangover," "The New Normal")
Diane Guerrero is 36 ("Orange is the New Black," "Jane The Virgin")
Josh Hartnett is 44 ("Pearl Harbor," "Black Hawk Down," "Cracker," "Penny Dreadful")
Ali Landry is 49 ("Baywatch," "Eve," "Beverly Hills 90210")
Vanessa Lengies is 36 ("American Dreams," "HawthoRNe," "Glee")
Jon Lovitz is 65 ("Saturday Night Live," "Benchwarmers," "The Critic")
Alysia Reiner is 52 ("Sideways," "How To Get Away With Murder," "Orange is the New Black")
Juno Temple is 33 ("Atonement," "The Dark Knight Rises," "Maleficent," "The Three Musketeers," "Vinyl," "Ted Lasso")
The late Edward Herrmann (1943-2014)…he would have been 79

("Annie," "The Lost Boys," "Gilmore Girls")
The late Don Knotts (1924-2006)…he would have been 98

("The Andy Griffith Show," "Three's Company")
The late Robin Williams (1951-2014) …he would have been 71

("The World According to Garp," "Mork & Mindy," "Good Morning, Vietnam," "Dead Poets Society," "Mrs. Doubtfire," "Good Will Hunting," "Birdcage," "Aladdin," "Night at the Museum," "World's Greatest Dad")
Musicians:
Singer-guitarist Eric Bazilian (of The Hooters) is 69
MGMT Drummer Will Berman is 40

(that's according to AP – we're unable to corroborate it)
Paul Brandt is 50
Paloma Faith is 41
Brandon Heath is 44
Gong/Gongzilla is 44 (aka Damian Marley, and yes, he's the son of Bob Marley)
Emerson Drive frontman Brad Mates is 44
Cat Stevens is 74 (Born Steven Demetre Georgiou, he took on the name Cat Stevens originally. Then, he eschewed that in favor of Yusuf Islam with his conversion to Islam in 1977. In recent years, he has begun using it again for the stage. Still, he prefers Yusuf Islam)
Plus:
Former soccer player Brandi Chastain is 54 (Scored the dramatic game winning goal for the U.S. Women's soccer team in the 1999 World Cup. In fact, she's won two Women's World Cup championships, two Olympic gold medals, and an Olympic silver medal.)
Movie director Norman Jewison is 96 ("Agnes of God," "Moonstruck," "The Hurricane")
Cartoonist Garry Trudeau is 74 ("Doonesbury")
The late former Attorney General Janet Reno

(1938 – 2016)…she would have been 84
The late journalist and author Ernest Hemingway (With works including "A Farewell To Arms" and "The Old Man and the Sea," his imprint on 20th

century fiction is considered highly influential to writers of today).

(1899-1961)
July 22nd
Actors:
Keegan Allen is 33 ("As a Last Resort," "Pretty Little Liars")
Albert Brooks is 75 ("Modern Romance," "Defending Your Life," "Lost in America," "Drive," Voice of Marlin in "Finding Nemo" and "Finding Dory")
Jaime Camil is 49 ("West Side Story," "Jane the Virgin")
J. Cook is 44 ("Criminal Minds," "Virgin Suicides," "Higher Ground," "Ripper," "Final Destination 2," "Tru Calling")
Willem Dafoe is 67 ("Platoon," "Shadow of the Vampire," "The Last Temptation of Christ," "Mississippi Burning," "The English Patient," "American Psycho," "Spider-Man" trilogy (2002–2007), "John Wick," "Justice League," "Fantastic Mr. Fox," voice of Gill in "Finding Nemo") (FAST FACT: He was expelled from high school for shooting a pornographic film.)
Louise Fletcher is 88 ("One Flew Over the Cuckoo's Nest," "Firestarter," "Cruel Intentions")
Danny Glover is 76 ("Lethal Weapon" series, "To Sleep with Anger," "Predator 2," "Angels in the Outfield," "Silverado," "Witness," "Saw," "Shooter," "2012," "Death at a Funeral," "Beyond the Lights," "Dirty Grandpa")
Rhys Ifans is 55 ("Notting Hill," "The Amazing Spider-Man," "The Replacements," "Berlin Station," "Elementary")
John Leguizamo is 62 ("Carlito's Way," "To Wong Foo, Thanks for Everything! Julie Newmar," "Moulin Rouge," "Ice Age," "John Wick" series)
Madison Pettis is 24 ("Cory in the House," "The Game Plan," "Life with Boys")
David Spade is 58 ("SNL," "Tommy Boy," "Black Sheep," "Joe Dirt," "The Emperor's New Groove," "Just Shoot Me!," "8 Simple Rules," "Rules of Engagement")
The late Orson Bean

(1928 – 2020)...he would have been 94

("The Facts of Life," "Dr. Quinn, Medicine Woman")
Musicians:
Extreme's Pat Badger is 55
George Clinton is 81
Supertramp's Rick Davies is 78
Selena Gomez is 30
Don Henley is 75
Savage Garden's Daniel Jones is 49
Indigo Girl's Emily Saliers is 59
Bobby Sherman is 79
Keith Sweat is 61
Rufus Wainwright is 49
Plus:
Britain's Prince George of Cambridge (son of William and Kate) is 9
Author S.E. Hinton is 74 ("The Outsiders," "That Was Then, This Is Now," "Rumble Fish")
Composer Alan Menken is 73 ("Little Mermaid," `'Little Shop of Horrors")
TV personality Amy Paffrath is 39 (VH1′s "Dating Naked")
The late Senator Bob Dole

(1923 – 2021)…he would have been 99

(The 1996 Republican nominee for President, he represented Kansas in the United States Senate from 1969 to 1996)
The late "Jeopardy" host Alex Trebek

(1940 – 2020)...he would have been 82
The late designer Oscar De La Renta

(1932-2014)…he would have been 90
July 23rd
Actors:
Charisma Carpenter is 52 ("Buffy the Vampire Slayer," "Angel," "Charmed," "Veronica Mars," "The Lying Game," "The Expendables" series)
Bill Chott is 53 ("The Ringer," "Dude, Where's My Car?")
Kathryn Hahn 49 ("Crossing Jordan," "Parks and Recreation," "Captain Fantastic," "Bad Moms")
Woody Harrelson is 6` ("Cheers," "Natural Born Killers," "The Hunger Games," "True Detective," "Now You See Me," " Planet of the Apes")
Eriq Lasalle is 60 ("ER," "Coming to America," "One Hour Photo," "Logan")
Stephanie March is 48 ("Law and Order: SVU," "The Invention of Lying")
Edie McClurg is 77 ("Carrie," "Ferris Bueller's Day Off," "Elvira: Mistress of the Dark," "Cheech and Chong's Next Movie," "Mr. Mom," "Planes, Trains and Automobiles," "River Runs Through It," "Natural Born Killers," "Flubber")
Tom Mison is 40 ("Parade's End," "Sleepy Hollow")
Eve Myles is 44 ("Torchwood," "Belonging")
Daniel Radcliffe is 33 ("David Copperfield," "Harry Potter" series, "The Woman In Black," "Kill Your Darlings," "Swiss Army Man," "Now You See Me 2," "Imperium") (FAST FACTS: Thanks to the "Harry Potter" series, he's got a net worth of about $100-million, but

admits that he doesn't live lavishly.)
Marlon Wayans is 50 ("I'm Gonna Git You Sucka," "The Wayans Bros.," "Scary Movie" series, "White Chicks," "Little Man," "Requiem for a Dream," "G.I. Joe: The Rise of Cobra," "A Haunted House," "Fifty Shades of Black," "Marlon")
Paul Wesley is 40 ("Fallen," "Everwood," "Vampire Diaries") (FAST FACT: He was born Pawel Tomasz Wasilewski)
The late Philip Seymour Hoffman ("Boogie Nights," "Patch Adams," "The Big Lebowski," "Magnolia," "The Talented Mr. Ripley," "Almost Famous," "Punch-Drunk Love," "Along Came Polly," "Capote," "Charlie Wilson's War," "Doubt," "The Master")

(1967-2014) …he would have been 55
Musicians:
Danielle Bradbery is 27 ("The Voice" winner for season four in 2013, she was the youngest contestant ever to win - until Sawyer Fredericks took that crown in season eight. Season 14 winner Bryn Cartelli now holds that title, winning at age 15)
Jodeci's Dalvin DeGrate is 52
Depeche Mode's Martin Gore is 62
Live's Chad Gracey is 52
Sum41's Steve Jocz is 42
Simply Red's Tim Kellett is 59
Kem (born Kim Owens) is 54
Alison Krauss is 52
Roxy Music's Andy Mackay is 77
Maejor (given name Brandon Green) is 35
Ron Pope is 40
Manhattan Transfer's Janis Siegel is 71
Guns N' Roses' Slash (aka Saul Hudson) is 58
BTO's Blair Thornton is 73
Color Me Badd's Sam Watters (He's been married to "American Idol" alum Tamyra Gray since 2006) is 53
Michelle Williams is 44
The late drummer Nick Menza (Megadeth, Memorain, OHM)

(1964 – 2016) …he would have 59
Plus:
Writer Monica Lewinsky is 49 (Now a "Vanity Fair" contributor, she is perhaps best known for her affair with President Bill Clinton, Lewinsky has

since gone on to speak out against cyber-bullying

– as she was the first person to face it on a large scale. In 2015, she became an ambassador and strategic advisor for anti-bullying organization Bystander Revolution)
"Strictly Come Dancing" and "Dancing With the Stars" pro Tristan MacManus is 41
July 24th
Actors:
John Aniston is 89 ("Days of Our Lives") (FAST FACTS: Yes, he's the father of Jennifer Aniston.)
Ruth Buzzi is 86 ("Rowan & Martin's Laugh-In," "That Girl")
Rose Byrne is 43 ("Bridesmaids," "Neighbors," "Insidious," "X-Men") (FAST FACT: She and Bobby Cavannale have been together since 2012).
Lynda Carter is 71 ("Wonder Woman," "Super Troopers," "Sky High," "Dukes of Hazzard") (FAST FACTS: She entered a local beauty pageant and eventually

became Miss World USA, 1972.)
Kristin Chenoweth is 53 (the original "Wicked" on Broadway, "Glee")
Summer Glau is 41 ("Firefly," "Serenity," "The 4400," "Terminator: The Sarah Connor Chronicles," "Arrow")
Robert Hays is 75 ("Angie," "Airplane!," "Starman," "FM," "Homeward Bound," "Sharknado 2: The Second One")
Laura Leighton is 54 ("Melrose Place," "Beverly Hills, 90210," "Pretty Little Liars") (FAST FACT: She's been married to Doug Savant since 1998 – they met as "Melrose Place" co-stars"
Elisabeth Moss is 40 ("The West Wing," "Mad Men" "Handmaid's Tale") (FAST FACT: An avowed Scientologist, she was also married to former "SNL" star Fred Armisen from 2009-2011)
Anna Paquin is 40 ("The Piano," "Almost Famous," "True Blood," "X-Men") (FAST FACT: She's been married to her "True Blood" co-star Stephen Moyer since 2010, and they have two children together – twins Charlie and Poppy. But also? Her debut performance in "The Piano" earned her the 1993 Academy Award for Best Supporting Actress at the age of 11, making her the

second-youngest Oscar winner in history, behind Tatum O'Neal.)
Megan Park is 36 ("The Secret Life of the American Teenager," "So Undercover")
Michael Richards is 73 ("So I Married an Axe Murderer," "Airheads," "Young Doctors in Love," "Problem Child," "Coneheads," "UHF, "Seinfeld," "Curb Your Enthusiasm," "Kirstie)
Emily Rickards is 31 ("Arrow," "The Flash," "Vixen," "Legends of Tomorrow")
Chris Sarandon is 80 ("Fright Night," "Child's Play" series, "The Princess Bride," "The Nightmare Before Christmas") (FAST FACTS: He is the first husband of Susan Sarandon, who kept his last name as her stage name after their divorce.)
Eric Szmanda is 47 ("CSI")
Mara Wilson is 35 ("Matilda," "Mrs. Doubtfire," "Welcome to Night Vale")
Musicians:
Pentatonix's Mitch Grassi is 30
Jennifer Lopez is 53
The Wanted's Jay McGuiness is 32
Jerrod Niemann is 43
Pam Tillis is 65
Plus:
MLB All-Star Barry Bonds is 58 (FAST FACTS: He set the single season home run record in 2001 with 73 and set records with 2,558 career walks and 688 career intentional walks. Too bad he was later shown to have taken steroids)
Former Los Angeles Laker Rick Fox is 53 (FAST FACTS: He also appeared in the TV show "Oz" and was once married to Vanessa Williams.)
Comedian Gallagher is 76
TV personality Bindi Irwin is 24 ("Bindi: The Jungle Girl," "Dancing With The Stars")
The late military leader Simon Bolivar

(1783-1830)

(FAST FACTS: He helped liberate Venezuela, Colombia, Peru and Bolivia from the Spanish empire.)
The late author Alexandre Dumas

(1802-1870)

("The Three Musketeers," "The Man in the Iron Mask")
The late legendary aviation pioneer Amelia Earhart

(1897-1937)

(FAST FACTS: She earned the U.S. Distinguished Flying Cross for being the first woman to fly across the Atlantic Ocean. She also formed a group of female pilots called the Ninety-Nines.)
The late author, dancer and wife of F. Scott Fitzgerald, Zelda Fitzgerald

(1900-1948)

(She was an icon of the 1920s in her own right – and dubbed "the first American Flapper" by her husband)
July 25th
Actors:
David Denman is 49 ("The Office," "The Replacements")
Ileana Douglas is 57 ("Grace of My Heart," "The Larry Sanders Show," "Six Feet Under," "Cape Fear," "The Californians," "Easy To Assemble," "Sister," "Unleashed")
Jay R. Ferguson is 48 ("The Outsiders," "Evening Shade," "Mad Men," "The Real O'Neals")
James Lafferty is 37 ("One Tree Hill," "S. Darko")
Matt LeBlanc is 55 ("Friends," "Lost in Space," "Episodes," "Top Gear")
Michael Welch is 35 ("Joan of Arcadia," "Twilight" series)
DB Woodside is 53 ("Buffy the Vampire Slayer," "24," "Parenthood," "Suits," "Suits," "Lucifer")
The late Walter Brennan

(1894-1974)

(Grandpa McCoy on "The Real McCoys")
The late Estelle Getty

(1923-2008) …she would have been 99.

(Sophia on "The Golden Girls")
Musicians:
Cradle of Filth's Dani Filth is 49 (born Daniel Lloyd Davey)
Sonic Youth's Thurston Moore is 64
Earth, Wind & Fire's Verdine White is 71 (Verdine is the only remaining founding member left in the band)
The late Lil Phat

(1992 – 2012)…he would have been 30

(Born Melvin Vernell III, he was killed after being shot six times. He notably appeared on album by Webbie and Lil Boosie)
Plus:
"Test tube baby" Louise Brown is 44 (She was the

first human to have been born after conception by in vitro fertilization, or IVF)
Supermodel Iman is 67 (FAST FACTS: She actually has a last name! It's Abdulmajid – she was also married to David Bowie from 1992 until his death in January 2016)
Screenwriter and director Darren Star is 61 ("Melrose Place," Beverly Hills 90210," "Sex and the City")
"Iron Chef" and TV personality Geoffrey Zakarian is 63
The late Walter Payton

(1954 – 1999)…he would have been 68

(He played for the Chicago Bears of the NFL for thirteen seasons. Walter Payton was known around the NFL as "Sweetness." He is remembered as one of the most prolific running backs in the history of the NFL. Payton, a nine-time Pro Bowl selectee, once held the

league's record for most career rushing yards,

touchdowns, carries, yards from scrimmage, all-purpose yards, and many other categories. He was elected into the Pro Football Hall of Fame in 1993. Hall of Fame NFL player and coach Mike Ditka described Payton as the greatest football player he had ever seen—"but even greater as a human being.")
July 26th
Actors:
Kate Beckinsale is 49 ("Much Ado About Nothing," "Pearl Harbor," "Serendipity," "Underworld" series, "Love & Friendship")
Sandra Bullock is 58 ("Demolition Man," "Miss Congeniality," "Crash," "The Blind Side," "Gravity") (FAST FACTS: She's the recipient of one Academy Award – from two nominations – and one Golden Globe Award – from five nominations. She was also named the "Most Beautiful Woman" by "People" magazine in 2015)
Elizabeth Gillies is 29 ("Victorious," "Animal," "Sex&Drugs&Rock&Roll")
Helen Mirren is 77 ("Prime Suspect," "The Cook, the Thief, His Wife & Her Lover," "The Madness of King George," "Teaching Mrs. Tingle," "Gosford Park," "Calendar Girls," "The Queen," "The Last Station," "Hitchcock," "The Hundred-Foot Journey," "Red," "Red 2")
Taylor Momsen is 29 ("Gossip Girl") (FAST FACTS: She is also the lead singer and songwriter of the band The Pretty Reckless.)
Jeremy Piven is 57 ("The Larry Sanders Show," "Ellen," "Black Hawk Down," "Smokin' Aces," "Grosse Point Blank," "Justice League Limited," "Entourage," "Mr. Selfridge") (FAST FACTS: He has been friends with John Cusack since high school. They were once roommates.)
Monica Raymund is 36 ("Lie To Me," "The Good Wife," "Chicago Fire")
Kevin Spacey is 63 ("The Usual Suspects," "American Beauty," "Seven," "Pay It Forward," "L.A. Confidential," "House of Cards") (FAST FACTS: He went to the Juilliard School of Drama and while he hasn't been convicted of any crime – the masseur who accused him of sexual battery has died – there are more than 20 accusers who have stepped forward. He

has since been linked to prolific pedophile Jeffrey Epstein by way of Ghislaine Maxwell.)
Olivia Williams is 54 ("Emma," "Rushmore," "The Sixth Sense," "Anna Karenina")
Danny Woodburn is 58 ("Seinfeld," "Conan the Adventurer," "Teenage Mutant Ninja Turtles")
The late Jason Robards, Jr.

(1922-2000) … he would have been 100

("A Thousand Clowns," "All the President's Men," "Parenthood," "Crimson Tide," "Magnolia")
The late Vivian Vance

(1909-1979)

("I Love Lucy's" Ethel)
Musicians:
Sum 41's Dave Baksh is 42
Extreme's Gary Cherone is 61
Mick Jagger is 79 (FAST FACT: Jagger has eight children with five women – the most recent, son Deveraux Octavian Basil Jagger, who arrived in December 2016)
Queen's Roger Taylor is 73
Plus:
TV personality Chris Harrison is 51 (ABC's "The Bachelor," "The Bachelorette" and "Bachelor in Paradise")
The late film director Blake Edwards

(1922-2010)…he would have been 100

("Breakfast at Tiffany's," "Days of Wine and Roses," "10" "Victor/Victoria," the "Pink Panther" series) (FAST FACT: He was married to Julie Andrews from 1969 until his death.)
The late film director Stanley Kubrick

(1928-1999) …he would have been 94

("A Clockwork Orange," "Apocalypse Now," "2001: A Space Odyssey," "The Shining," "Full Metal Jacket," "Eyes Wide Shut")
The late playwright George Bernard Shaw

(1856-1950)

("Pygmalion," "My Fair Lady")
July 27th
Actors:
Charlotte Arnold is 33 ("Degrassi," "Naturally, Sadie")
Alyvia Alyn Lind is 15 ("Dolly Parton's Coat of Many Colors")
Jonathan Rhys Meyers is 45 ("Bend it Like Beckham," "August Rush," "Dracula," "The Tudors," "Stonewall") (FAST FACT: He was born Jonathan Michael Francis O'Keeffe)
Julian McMahon is 54 ("Fantastic Four," "Bait," "Charmed," "Nip/Tuck," "FBI: Most Wanted") (FAST FACTS: He married Dannii Minogue in January 1994, and divorced in mid-1995, after less than two years of marriage. In 1999, McMahon married former "Baywatch" star Brooke Burns. They have one child, daughter Madison (June 10, 2000), and divorced in 2001. Fast forward to 2014, McMahon got hitched for the third time, to model Kelly Paniagua, his girlfriend of 11 years)
Betty Thomas is 75 (that's according to Wiki) ("Hill Street Blues," Also directed "Private Parts," "The Brady Bunch Movie," "John Tucker Must Die")
Maya Rudolph is 50 ("Bridesmaids," "Up All Night," "Grown Ups," "Sisters," "CHiPs" – you can also hear her voice in a number of animated projects including "Shrek the Third," "Big Hero 6," "The Emoji Movie") (FAST FACT- She's the daughter of Minnie Riperton)
Taylor Schilling is 38 ("Mercy," "Argo," "Orange is The New Black")
Nikolaj Coster-Waldau is 52 ("Black Hawk Down," "Kingdom of Heaven," "Game of Thrones")
Kenny Wormald is 38 ("Dancelife," 2011 "Footloose" remake)
The late Jerry Van Dyke

(1931 – 2018)…he would have been

91

("The Judy Garland Show," "Coach," "The Middle")
The late Keenan Wynn

(1916 – 1986)

("Son of Flubber," "The Absent-Minded Professor," "The Great Man," "The Patsy")
Musicians:
Sawyer Brown's Duncan Cameron is 66
Deftones drummer Abe Cunningham is 49
Bill Engvall is 65
Bobbie Gentry is 80 (according to Wiki)
Juliana Hatfield is 55
Maureen McGovern is 73
The late Karl Mueller of Soul Asylum

(1963 – 2005)…he would've been 59
Plus:
TV producer Norman Lear is 100 ("All in the Family," "Sanford and Son," "One Day at a Time," "The Jeffersons," "Good Times," "Maude")
Comedienne Carol Leifer is 66
The late children's author Ruth Thompson

(1891 – 1976)

(She's best known for writing many novels placed in Oz, the fictional land of L. Frank Baum's classic children's novel, "The Wonderful Wizard of Oz," and its sequels)
July 28th
Actors:
Elizabeth Berkley is either 48 or 50

(Wikipedia shows two birth years – and IMDB has her as 50). ("Saved by the Bell," "Showgirls," "Dancing with the Stars")
Nolan Gerard Funk is 36 ("Riddick," "X-Men 2," "Glee," "Awkward")
Michael Hayden is 59 ("Charming Billy," "Hack," "Murder One")
Lori Loughlin is 58 ("Full House," "Summerland," "90210," "Fuller House")
Sally Struthers is 75 ("All in the Family," "Nine to Five," "Gilmore Girls")
The late Joe E. Brown (1891-1973)

("Some like It Hot," "Show Boat") (FAST FACT: He said he was the only kid to run away from home and join the circus with the blessing of his parents. In 1902, the ten-year-old Brown joined a circus tumbling act called the Five Marvelous Ashtons)
The late Georgia Engel

(1948 – 2019) …she would have been 74

("The Mary Tyler Moore Show," "Open Season")
Musicians:
Afroman is 48 (born Joseph Edgar Foreman)
Soulja Boy is 32 (born DeAndre Cortez Way)
Jonathan Edwards is 76
Tynisha Keli is 37
Drummer Simon Kirke is 73 (Free, Bad Company)
Cher Lloyd is 28
Mack Maine is 40 (born Jermaine Anthony Preyan)
Deep Purple's Steve Morse is 68
Papa Roach's Jacoby Shaddix is 46
The Vamps' Brad Simpson is 27
Plus:
"Garfield" cartoonist Jim Davis is 77
The late dictator Hugo Chavez

(1954-2013) …he would have been 68

(President of Venezuela from 1999 until his death in 2013)
The late Terry Fox

(1958- 1981) …he would have been 64

(A cancer research activist, who despite losing a leg, embarked on a cross-Canada run to raise money and awareness for cancer research. Although the spread of his cancer eventually forced him to end his quest after 143 days and ultimately cost him his life,

his efforts resulted in a lasting, worldwide legacy)
The late First Lady Jacqueline Bouvier Kennedy Onassis

(1929-1994) …would have been 93

(Years after the death of husband/President John F. Kennedy, she married Greek shipping magnate Aristotle Onassis, but reportedly never got over her loss of JFK. She is buried next to him at Arlington National Cemetery)
The late author Helen "Beatrix" Potter

(1866-1943)

(While she is best known for writing the "Tale of Peter Rabbit," she actually wrote about 30 books including

24 children's tales.)
July 29th
Actors:
Stephen Dorff is 49 ("Backbeat," "Blade," "Felon," "Space Truckers")
Dean Haglund is 57 ("The X Files," "The Lone Gunmen," "The Lady Killers")
Roz Kelly is 79 ("Pinky Tuscadero" from "Happy Days")
Allison Mack is 40 ("Smallville," "Wilfred") (FAST FACTS: Mack was indicted on a laundry list of charges associated with her involvement in the NXIVM organization. Specifically, she allegedly recruited women to a secret sub group of sex slaves for NXIVM founder Keith Raniere. Mack pleaded guilty to racketeering charges in April 2019,

and was sentenced to three years in prison in June 2020.)
Rachel Miner is 42 ("Guiding Light," "Bully," "The Black Dahlia," "Penny Dreadful," "Supernatural")
Timothy Omundson is 53 ("Xena: Warrior Princess," "Psych," "Judging Amy," "Galavant")
Alexandra Paul is 59 ("Christine," "Baywatch," "Firequake," "Spy Hard," "Sharknado: The 4th

Awakens")
Matt Prokop is 32 ("High School Musical: Senior Year" "Geek Charming")
Josh Radnor is 48 ("Senior Year," "How I Met Your Mother," "Mercy Street")
Rodney Allen Rippy is 54 (former child star best-known for

"Jack in the Box" commercials)
Wil Wheaton is 50 ("Stand By Me," "Star Trek: The Next Generation," "Toy Soldiers")
The late Clara Bow

(1905-1965)

(Rising to stardom as a silent film star in the 1920's, she appeared in 46 silent films and 11 talkies, including hits such as 1926's "Mantrap and 1927's "Wing" How bankable was she – her presence in a film guaranteed investors success by odds of nearly 2-to-1. At the height of her stardom in 1929, she received more than 45,000 fan letters in a single month.)
Musicians:
Kat Dahlia is 32 (born Katriana Sandra Huguet)
Danger Mouse is 45
Belly drummer Chris Gorman is 55
Rush frontman Geddy Lee is 69
Martina McBride is 56
Boyz II Men's Wanya Morris is 49
James Otto is 49
Patti Scialfa (also of Bruce Springsteen and the E Street Band) is 69
Plus:
Documentary filmmaker Ken Burns is 69 ("The Civil War," "Baseball," "The National Parks," "The Roosevelts," "The Vietnam War," "Country Music")
Author Sharon Creech is 77 ("Heartbeat," "Walk Two Moons")
Former presidential candidate Elizabeth Dole is 86 (Wife of Senator Bob Dole and Red Cross President from 1991 to 1999. She was also the 20th

United States Secretary of Labor from 1989 to 1990)
Reality TV star Tim Gunn is 69 ("Project Runway" – his catchphrase: "Make it work")
The late legendary newsman Peter Jennings

(1938-2005) …he would have been 84

(He was the sole anchor of ABC's "World News Tonight" from 1983 until his death in 2005 of complications from lung cancer. A high-school dropout, he transformed himself into one of American television's most prominent journalists)
The late Italian dictator Benito Mussolini

(1883-1945)

(He ruled Italy as Prime Minister from 1922 until his ousting in 1943. He ruled constitutionally until 1925, when he dropped all pretense of democracy and set up a legal dictatorship. He was also a key figure in the creation of fascism who sided with Germany during WWII)
The late inventor Vladimir Zworykin

(1888 – 1982)

(often called "The father of Television" for inventing the iconoscope, TV Camera Tube and Electron microscope)
July 30th
Actors:
Simon Baker is 53 ("The Mentalist," "The Devil Wears Prada," "The Guardian")
April Bowlby is 42 ("Drop Dead Diva," "From Prada to Nada")
Delta Burke is 66 ("Designing Women," "Boston Legal") (FAST FACT: She's been married to Gerald McRaney since 1989)
Terry Crews is 54 ("Everybody Hates Chris" "White Chicks" "Brooklyn Nine Nine," he's also known as the "Old Spice guy") (FAST FACT: Previously played football for the Rams, Chargers, and Eagles)
Laurence Fishburne is 61 ("Boyz In The Hood," "Apocalypse Now," "The Matrix," "What's Love Got to Do With It," "CSI," "Man of Steel," "Batman v Superman: Dawn of Justice")
Vivica A. Fox is 58 ("Generations," "Getting Personal," "City of Angels," "Kill Bill," "Independence Day") (FAST FACT: Her middle name is Anjanetta)
Lisa Kudrow is 59 ("Friends," "Analyze This," "The Comeback")
Jacob Lofland is 26 ("Mud," "Maze Runner: The Scorch Trials")
Jaime Pressly is 45 ("My Name is Earl," "I Love You Man," "Mom")
Jean Reno is 73 ("The Professional," "The Pink Panther," "The Da Vinci Code," "Ronin")
Gina Rodriguez is 38 ("Filly Brown," "The Bold & The Beautiful," "Jane The Virgin") (FAST FACT: In 2014, Gina won the Golden Globe for Best Actress in a TV Series Musical Or Comedy for her portrayal of the title character in "Jane the Virgin")
Arnold Schwarzenegger is 75 ("Conan the Barbarian," "Predator," "The Terminator") (FAST FACT: He was the Governator of California from 2003 to 2011)
Hilary Swank is 48 ("Buffy the Vampire Slayer," "The Karate Kid" franchise, "Beverly Hills 90210") (FAST FACTS: She's won Oscars for her roles in "Boys Don't Cry" and "Million Dollar Baby")
Yvonne Strahovski is 40 ("Chuck," "Killer Elite," "I, Frankenstein," "The Astronaut Wives Club," and Manhattan Night," "Handmaids Tale" She has also voiced Miranda Lawson in the "Mass Effect" video game series)
Christine Taylor is 51 ("Brady Bunch Movie," "The Wedding Singer," "Dodgeball: a True Underdog Story," "Zoolander") (FAST FACT: Married to Ben Stiller since 2000, he couple separated in May 2017…but in recent months, a variety of reports have them reconciling!)
Nico Tortorella is 34 ("Make it or Break It," "The Following," "Younger")
Musicians:
Paul Anka is 81
Kate Bush is 64
Buddy Guy is 86
Neal McCoy is 64
Plus:
TV personality Alton Brown is 60 ("Good Eats," "Iron Chef America")
Funnyman and TV personality Tom Green is 51
Director Christopher Nolan is 52 ("Memento," "The Prestige," "The Dark Knight" trilogy, "Inception,")
Olympic volley-baller Misty May-Treanor is 45 (FAST FACT: She's a three-time Olympic Gold medalist – and is the most successful female beach volleyball player with 112 individual championship wins in domestic and international competition)
Olympic soccer star Hope Solo is 41 (Goalie who won her second gold medal with the U.S. Women's Soccer team in 2012 – and in 2015 helped the U.S. Women's Soccer team take the World Cup. In July 2016, Solo earned her 100th international shutout, 150th career win, and 197th cap in a friendly game against South Africa. This made Solo the first ever goalkeeper in history, man or woman, to achieve 100 shutouts in international competition.)
The late author Emily Bronte

(1818-1848)

("Wuthering Heights") (FAST FACT: She died when she was only 30, not even a year after she published her now famous novel)
The late entrepreneur Henry Ford

(1863-1947)

(Founder of Ford Motor Company – he's credited, among other things, with developing the assembly-line process for mass production.)
July 31st
Actors:
Michael Biehn is 66 ("The Terminator," "The Abyss," "K2," "Tombstone," "Adventure, Inc.," "Grindhouse")
Charlie Carver is 34 ("Desperate Housewives," "Teen Wolf")
Geraldine Chaplin is 78 ("Doctor Zhivago," "Jane Eyre," "The Wolfman")
Emilia Fox is 48 ("The Other Boleyn Girl," "Pride and Prejudice," "Merlin," "Delicious," "Silent Witness")
Susan Flannery is 83 ("Days of Our Lives," "The Bold and the Beautiful")
Alexis Knapp is 33 ("Pitch Perfect," "Project X," "Cavemen")
BJ Novak is 43 ("The Office," "The Newsroom")
Rico Rodriguez is 24 ("Modern Family")
Wesley Snipes is 60 ("New Jack City," "White Men Can't Jump," "Major League," "Passenger 57," "Blade" trilogy)
Zelda Williams is 33 ("House of D," "In Search of Dr. Suess") (FAST FACTS: She is the daughter of Robin Williams and was named after the "Legend of Zelda" video games.)
The late Ted Cassidy

(1932-1979) …he would have been 90

("The Adams Family," "The Incredible Hulk")
The late Richard Griffiths

(1947-2013) …he would have been 75

(Vernon Dursley in the "Harry Potter" series, "Hugo")
Musicians:
Love & Rockets' Daniel Ash is 65
E.M. drummer Bill Berry is 64
Zac Brown is 44
Coldplay's Will Champion is 44
Avenged Sevenfold's M. Shadows is 41
The late Hugh MacDowell (of ELO)

(1953 – 2018)…he would have been 69
Plus:
Dallas Mavericks owner and "Shark Tank" panelist, Mark Cuban is 64
Author J.K. Rowling is 57 ("Harry Potter" series)
The late TV producer Bill Todman

(1916 – 1979)

(Along with game show producer partner of Mark Goodman, they produced some of the longest-running game shows in history. Their many shows included "Beat the Clock," "Card Sharks," "Family Feud," "Match Game," "Password," "Tattletales," "The Price Is Right," "To Tell the Truth" and "What's My Line?").
August 1st
Actors:
Tempestt Bledsoe is 49 (Vanessa Huxtable on "The Cosby Show," "Celebrity Fit Club," "Guys With Kids")
Max Carver is 34 ("Desperate Housewives," "Teen Wolf")
Cameron Jebo is 34 ("Power Rangers," "Austin & Ally")
Elijah Kelley is 36 ("Hairspray" 2007, "Take the Lead")
Jason Momoa is 43 ("Game of Thrones," "Stargate: Atlantis," ""Justice League," "Aquaman")
Valery Ortiz is 38 ("South of Nowhere")
Leon Thomas III is 29 ("Victorious," "August Rush")
The late Dom DeLuise

(1933-2009) … he would have been 89.

("Blazing Saddles," "The Cannonball Run," "Cannonball Run II," "Smokey and the Bandit II," "The End," "History of the World, Part I," "Spaceballs," "All Dogs Go to Heaven," "Robin Hood: Men In Tights," "The Best Little Whorehouse in Texas," "The Glass Bottom Boat")
Musicians:
O-Town's Ashley Parker Angel is 41
Bachman-Turner Overdrive's Tim Bachman is 71
Coolio is 59 (born Artis Leon Ivey Jr.)
Robert Cray is 69
Chuck D is 62 (born Carlton Douglas Ridenhour)
Disturbed's Dan Donegan is 54
Counting Crows' Adam Duritz is 58
Def Leppard's Joe Elliott is 63
L7'z Suzi Gardner is 62
Michael Penn is 64
The late Boz Burrell

(1946 – 2006)…he would have been 76
The late Jerry Garcia

(1942-1995) … he would have been 80
Plus:
Director Sam Mendes is 57 ("American Beauty," "Skyfall," Oliver!" "Gypsy") (FAST FACTS: He was married to Kate Winslet in 2003, but the couple divorced in 2011. He was also named a Commander of the Order of the British Empire in 2000.)
The late explorer William Clark, who explored the American Northwest with Meriwether Lewis

(1770-1838)
The late composer Francis Scott Key (who wrote the lyrics to "The Star-Spangled Banner")

(1779-1843)
The late author Herman Melville ("Moby-Dick," "Bartleby, the Scrivener")

(1819-1891)
The late fashion designer Yves Saint-Laurent

(1936-2008) … he would have been 86