Bruce Springsteen Drops Trailer For New Doc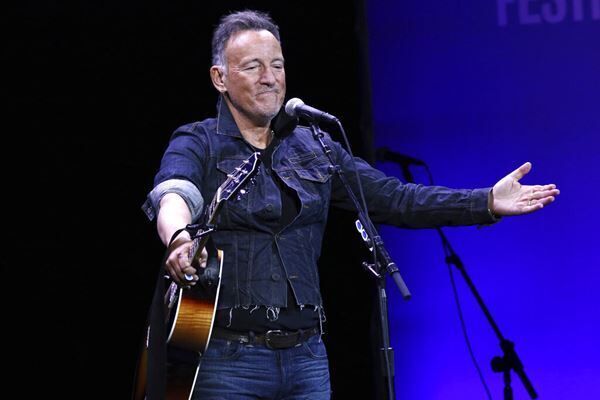 As we told you, the new Bruce Springsteen documentary "Letter To You" will debut on Apple TV+ next Friday, the same day The Boss' new album of the same name is set to drop. Well, now Bruce is giving fans a little taste of what to expect.
The first full trailer for the doc has dropped, featuring clips of Bruce recording the album, "Letter To You," with the E Street Band at his home studio in New Jersey.
"I'm in the middle of a 45-year conversation with these men and women I'm surrounded by," he shares as images of the band are shown. He then adds, "I started playing the guitar because I was looking for someone to correspond with. And after all this time I still feel that need to talk to you."
Source: Bruce Springsteen