Carlos Santana's Vegas Residency Returns In August, Plus A New Album's On The Way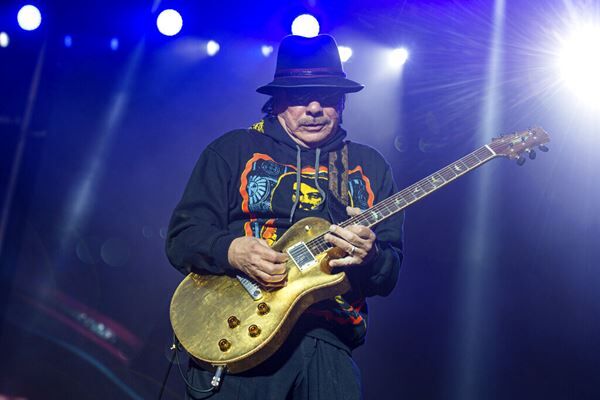 As we told you, Santana and Earth Wind & Fire recently announced they were pushing their "Miraculous Supernatural Tour" to 2022. But apparently Carlos Santana isn't giving up on performing for fans this year.
Carlos' Las Vegas residency, "An Intimate Evening with Santana: Greatest Hits Live" is set to reopen at the House of Blues at Mandalay Bay in August. The first set of shows is scheduled for August 25th, 27th and 29th, with additional shows set for September 1st to 4th. There are also shows happening the first two weeks of November and the first two weeks of December.
"I feel very giddy about returning to play with a live audience, you know?" Santana tells the "Las Vegas Review-Journal." "There's something really sacred about going straight to people's hearts."
Tickets for all shows go on sale Friday at 10 am local time.
ONE MORE THING!

Carlos is also getting ready to release a new album, "Blessings and Miracles" in time for the new dates. The album is expected to feature such guests as

Steve Winwood, Rob Thomas, Chris Stapleton, Metallica's Kirk Hammet

and more.
Source: Las Vegas Review-Journal