Def Leppard's Phil Collen Hopeful Vince Neil Will Get Voice Back For Tour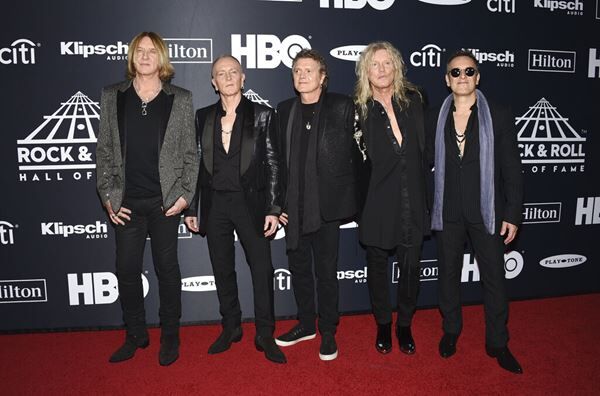 We told you before that Mötley Crüe frontman Vince Neil returned to the stage for his first post-pandemic show… and things didn't go well. He's due to hit the stage again on tour with Def Leppard… and Def Leppard guitarist Phil Collen has a message for folks worried about Vince's voice.
When asked about Vince's concert – where Vince walked off after losing his voice – Phil says he'd "heard about it." He's hopeful Vince will realize "a lot at stake" for Mötley Crüe's upcoming stadium tour with Def Leppard, and will do the work to be at his "best" – especially since there's a strong "camaraderie" between the bands.
"We're gonna work out together. We're gonna do all this stuff," Phil adds. "With Vince, he's got a year to go. Hopefully everything is cool by then. I hope so. Fingers crossed."
Source: Jeremy White Podcast