Elton John & Royal Mint Auctioning Off Special Coin For Charity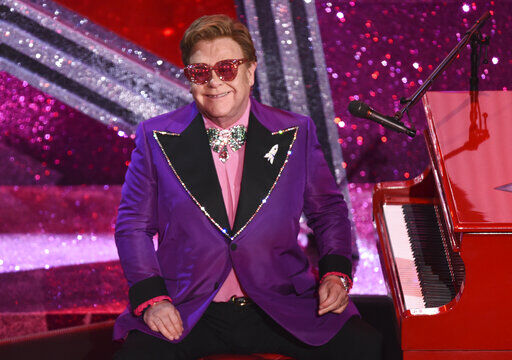 Elton John and the Royal Mint are teaming up to raise money for the Elton John UK Charitable Foundation.
In celebration of Elton's career, including he 50th anniversary of his iconic album "Madman Across The Water," the Royal Mint is auctioning off a one-of-a-kind silver medallion featuring Elton's best-loved songs in a spiral motif on one side, and replica of Elton's 2020 UK coin on the other.
The auction is open now and runs through May 6th on the Royal Mint's website, with the opening bid starting at £12,000 (about $16,000). All profits from the sale will go to help young musicians and those in the live music industry affected by the pandemic.
"I'm delighted that The Royal Mint has created this amazing piece for auction and that the funds will go directly to the people supported by our foundation," Elton shares. "It's beautiful and really impressive and also humbling to see so many of my songs depicted in this way… it really is a thing of beauty and I'm proud to put my name to it."
Source: Elton John