Lynyrd Skynyrd Releasing Classic 1976 Concert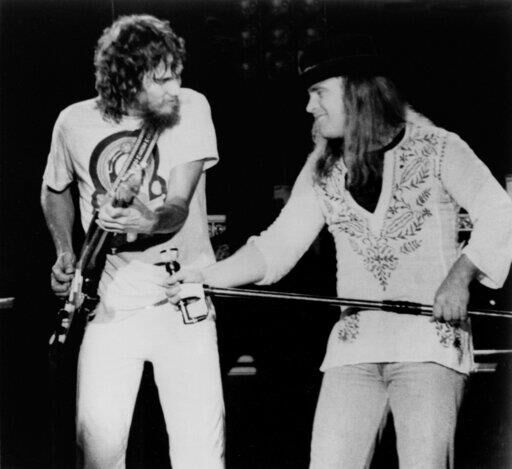 Lynyrd Skynyrd is celebrating their classic 1976 concert at Knebworth Festival. The performance will be released on multiple formats this spring.
Previously only available on the 1996 film "Freebird… The Movie," the new concert film release will give fans a chance to enjoy the 1976 performance in its entirety. The band played to a crowd of 150,000 people at the day-long festival, which also had Todd Rundgren's Utopia and The Rolling Stones on the lineup.
"Lynyrd Skynyrd: Live At Knebworth '76" is due for release on April 9th and can be pre-ordered HERE. The Blu-ray edition will also include the documentary "If I Leave Here Tomorrow: A Film About Lynyrd Skynyrd," originally released in 2018.
Source: UDiscoverMusic