Madonna Wants To Work With Kanye On R&B Album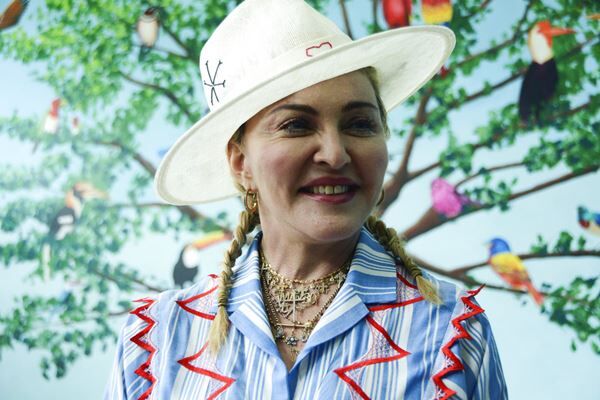 Madonna is already thinking about her next album, and she may get a little help from Kanye West.
"The Sun" reports Madonna has decided she wants to make an R&B album, and while out in Los Angeles recently she hung out with Kanye and discussed the idea of a collaboration.
A source notes, "Madonna and Kanye talked about collaborating again and she expressed interest in exploring R&B again, after doing the same with BabyFace on her 1994 album 'Bedtime Stories.'"
This won't be the first time Madonna and Kanye have worked together. Ye was on her 2008 song "Beat Goes On," and he also produced some tracks on her "Rebel Heart" album and appeared in her "I'm Madonna" video.
Source: The Sun