Springsteen Dedicates Lyric Video To Late Aussie Promoter, May Get His Own Day In New Jersey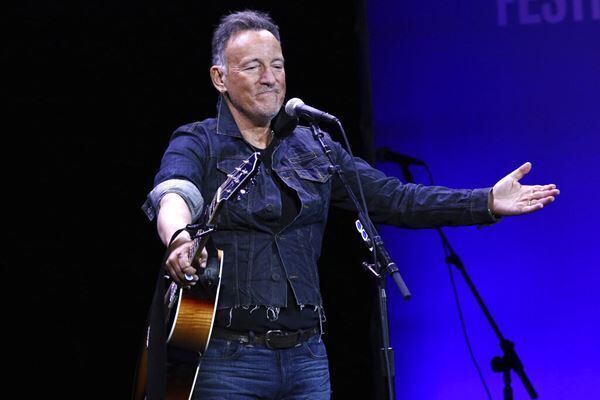 Bruce Springsteen just released the lyric video for his "Letter to You" song "I'll See You In My Dreams," about friends who have passed, and he dedicated it to a good friend and concert promoter who died earlier this week.
The clip starts with a note "In memory of Michael Gudinski," who is an Australian concert promoter who died on March 1st at the age of 68.
Bruce also paid tribute to Michael on Instagram earlier in the week, calling him "deeply soulful," and noting "he will be remembered by artists, including this one, from all over the world every time they step foot on Australian soil."
ONE MORE THING! It looks like The Boss may be getting his very own day in his home state of New Jersey. A New Jersey Senate committee has actually

voted unanimously to make The Boss' birthday, September 23rd, "Bruce Springsteen Day" in the Garden State. In order for it to actually happen though the proposal would have to pass in both houses of the New Jersey Legislature, and also be signed by the governor.
Source: Bruce Springsteen