Tears For Fears Announce New Album; Drop First Single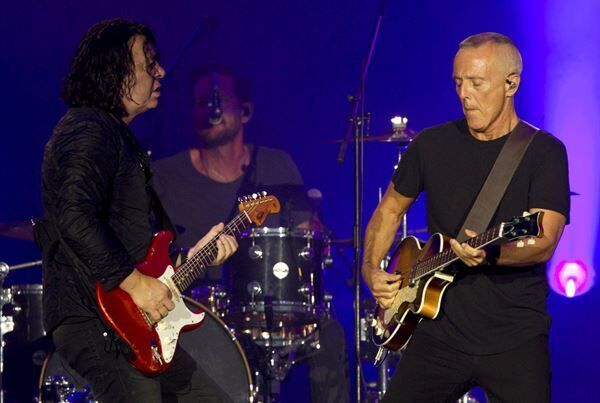 Tears for Fears is set to release their first album of new music in 17 years. The band, featuring founding members Roland Orzabal and Curt Smith, just announced they'll release "The Tipping Point" on February 25th.
The album is described as "a song cycle reflecting many of the personal and professional tipping points the pair, and the world, have faced" since their last album.
They're also giving fans the first taste of the record with the release of the title track, which Roland says was inspired by the death of his wife Caroline in 2017.
"It came at a time when my (late) wife was very ill," he tells "Rolling Stone." "I was watching her become a ghost of her former self. So the song's narrator is in a hospital ward looking at people about to cross the threshold that we call death." He adds, ""The line in the song says, 'Will you ever know when it's the Tipping Point?' meaning, will you ever know when a person has crossed that threshold from life to death when you cannot even perceive that 'vague and distant void' as it's described in the lyric."
Source: Rolling Stone