The Beach Boys Announce New Box Set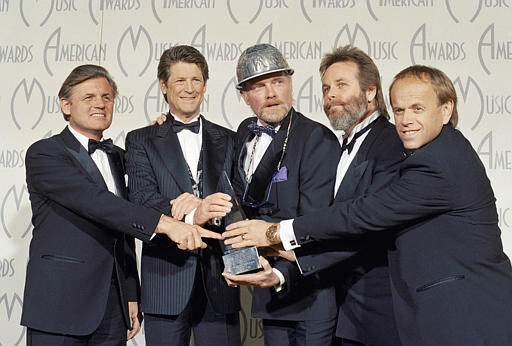 The Beach Boys are celebrating their 50th anniversary, and in honor of the occasion they are dropping a new box set highlighting two of their late 60s/early 70s albums. "Feel Flows – The Sunflower and Surf's Up Sessions 1969-1971" will drop July 30th, a five CD and digital box set, which will include remastered versions of "Sunflower" and "Surf's Up."
In total the set will include 135 tracks, including 108 previously unreleased tracks, live recordings, radio promos, alternative mixes, a cappella versions culled from the album sessions and more.
The package will also feature a 48-page book, with unreleased and rare photos, lyric sheets, and more, with new liner notes, and archival interviews from bandmembers Al Jardine, Brian Wilson, Bruce Johnston, Carl Wilson, Dennis Wilson, and Mike Love.
In addition to the box set, there will be smaller versions, including a 4LP set being released on black vinyl, as well as limited-edition translucent blue and translucent gold vinyl.
Source: Beach Boys