The Ronettes' Ronnie Spector Dies At 78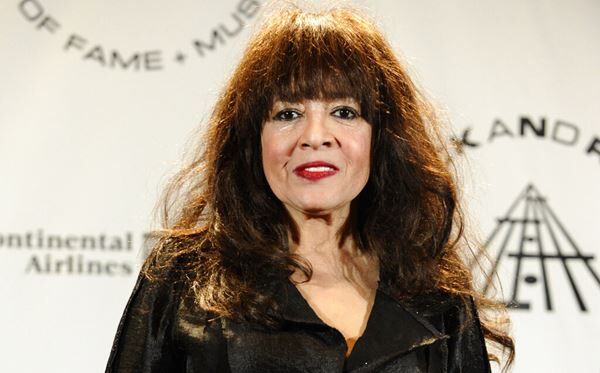 Another iconic voice has left us. Ronnie Spector, frontwoman for the 60s girl group The Ronettes, passed away yesterday after a battle with cancer. She was 78.
"Our beloved earth angel, Ronnie, peacefully left this world today after a brief battle with cancer," read a statement on her website. "She was with family and in the arms of her husband, Jonathan. Ronnie lived her life with a twinkle in her eye, a spunky attitude, a wicked sense of humor and a smile on her face. She was filled with love and gratitude."
Ronnie and the Ronettes, which also included Estelle Bennett and cousin Nedra Talley, are best known for such hit songs as "Be My Baby," "Baby I Love You" and "Walking in the Rain." Their career took off when they started working with legendary producer Phil Spector. Ronnie married Phil 1968 after the band broke up, but they divorced in 1974, with Ronnie detailing the abuse she endured at his hands in her 1990 autobiography "Be My Baby: How I Survived Mascara, Miniskirts And Madness."
Ronnie also saw a resurgence on the chart in the late eighties when she teamed with Eddie Money for his hit "Take Me Home Tonight," which sampled "Be My Baby." She also released the solo album "Last of the Rock Stars" in 2006, and a doo-wop Christmas EP "Ronnie Spector's Best Christmas Album Ever" in 2010 and the covers album "English Heart" in 2016.
Check out some tributes to Ronnie below:
Source: Yahoo