Bono And The Edge Support Ukraine With Performance In Bomb Shelter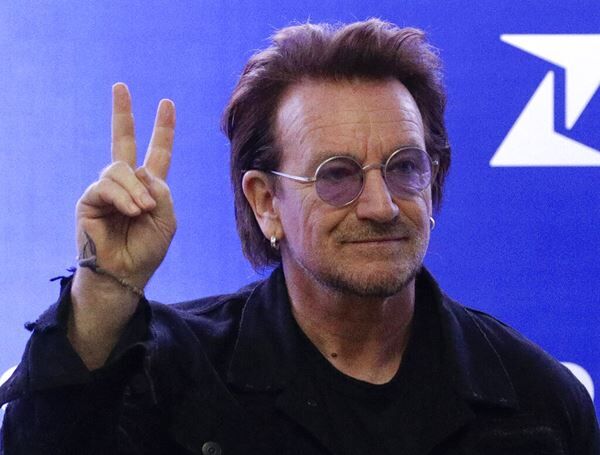 A bomb shelter in Kyiv, Ukraine was the site of a special performance yesterday after President Volodymyr Zelensky invited Bono and The Edge from U2 to play. There was a small crowd of fans that included members of Ukraine's armed forces.
In the middle of a set that included a rendition of Ben E. King's "Stand By Me," Bono told the crowd "The people in Ukraine are not just fighting for your own freedom, you are fighting for all of us who love freedom."
The pair later visited Bucha, the site of a mass grave, near Kyiv. Bono told Sky News that "I think it's one man's war, really," and went on to give a message to fans in Russia, saying "I trust in the younger people in Russia to throw this man out of his office," referring to Russian President Vladimir Putin.
Source: RTE