Fleetwood Mac Dropping Deluxe Version Of Live Album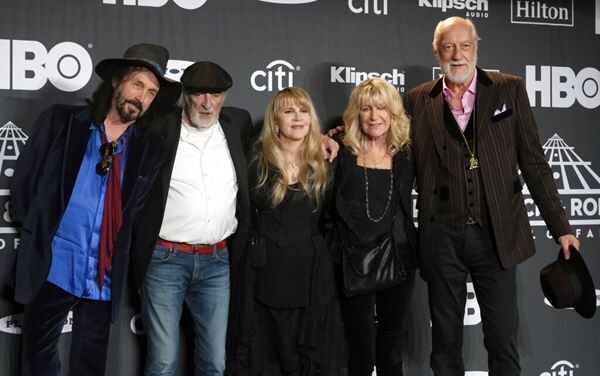 Fleetwood Mac is giving fans a new listen to their 1980 live album "Fleetwood Mac Live." The band has announced a deluxe reissue of the live album, due for release in the spring.
Most of "Fleetwood Mac Live" was recorded during the band's tour behind their 1979 album "Tusk." The new super deluxe edition features unreleased live recordings from between 1977 and 1982, along with a bonus seven-inch single of previously unreleased demos for "Fireflies" and "One More Night."
Fans can also get their hands on a "Tour Edition" limited to 1,000 copies, which comes packed with replica merch like a backstage pass and iron-on patch. "Fleetwood Mac Live" is due for release on April 9th and can be pre-ordered HERE.
Source: Yahoo! Entertainment