Patti Smith, Elvis Costello & More Help Open Tulsa's Bob Dylan Center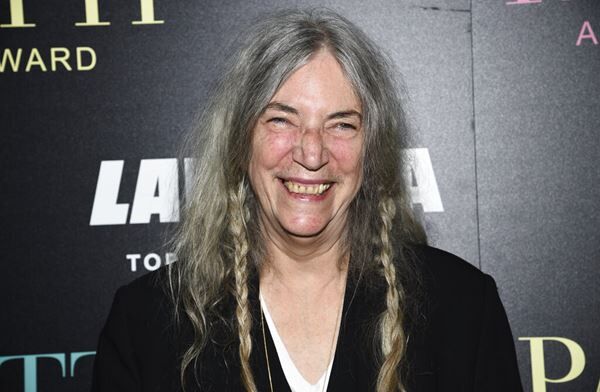 The Bob Dylan Center in Tulsa, Oklahoma officially opens to the public tomorrow, but the opening was celebrated this weekend, and while Dylan himself wasn't there, some of his fellow artists were on hand to celebrate the occasion.
Mavis Staples kicked off the celebrations Thursday night at Cain's Ballroom, with Patti Smith following on Friday, and Elvis Costello headlining Saturday.
Both Patti and Elvis performed some Dylan covers for the occasion. Patti performed "Boots of Spanish Leather," "The Wicked Messenger" and "One Too Many Mornings," as well as her classic "Because the Night," which had her changing the lyrics to "Because the night belongs to Bob Dylan."
Meanwhile, Elvis played two Dylan songs, "I Threw It All Away" and "Like A Rolling Stone."
As for the Dylan Center, fans can check out the Rock and Roll Hall of Famer's archive, featuring lyric sheets, instruments, interactive installations and more.
Source: Ultimate Classic Rock