Tears For Fears Skipped Live Aid Because They Were "Exhausted"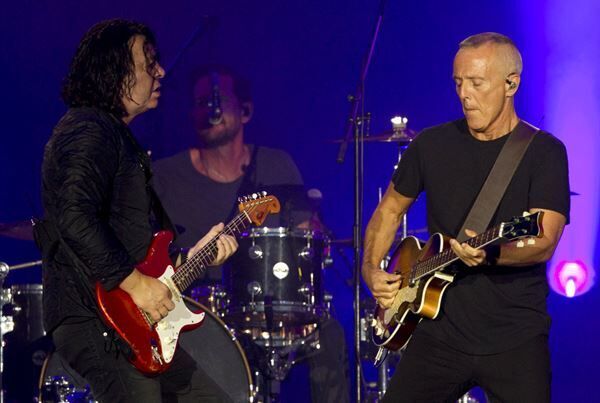 Tears for Fears were one of the few popular acts to not perform at Live Aid in 1985, and now they are opening up about why.
In an interview with NME, Curt Smith says that at first they were upset because organizer Bob Geldof announced them on the bill when they knew nothing about it. They also skipped it simply because they needed a break.
"Initially, I was pissed off because Bob had announced we were doing it without even asking us," he shares, "and it was smack in the middle of a year-long tour. It was the first week off we had." Plus, Curt adds, "we didn't think us not performing would affect the amount of money they were raising in any way, so we didn't do it so we could have that break."
As for whether he ever regrets it, he notes, "No, because we were exhausted."
Source: NME